Process support and consulting
Technology and content
We support you and your team in the idea generation and decision-making phase, advise you on technical feasibility issues (feasibility studies, poc) and discuss ideas with you with regard to user experience and work efficiency. In the age of cloud computing, implementing corporate goals and business decisions with the help of custom tools and solutions will be a core task of the business department more than ever. Defining and implementing processes with the required quality can reduce personnel cost and increase work efficiency through the use of programming and automation. Workflow and process automation are essential components of IT modernization and the generally increasing digitalization in all industries and business sectors.
---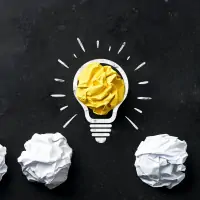 Not just a question of technology
Nevertheless: not everything is a question of tools! IT in general and even AI (artificial intelligence) in particular are not panaceas: Used in the right place and in the right dosage, IT tools and non-rule-based programs (AI / ML) can significantly increase work effectiveness and efficiency, but many problems of everyday office life are more a question of consistently thinking processes through, defining and communicating them in a crystal clear manner. As a reliable business partner, we would like to contribute to success of processes through consulting and participation, and realize visions together with you. We are available as a contact partner for decision-makers in business departments as well as for information management in IT.
---
We provide support if you...
are looking for advice on process changes and optimization
want to realize visions together with an external partner
want to investigate the feasibility of an idea
seek support in the process of digitalization
would like to analyze and improve the work effectiveness and efficiency in the team